STORIES
See why Portfol is the only choice for many economic development professionals – first hand testimonials from Portfol users!
BARBERTON COMMUNITY DEVELOPMENT CORPORATION-BCDC
"To all of you affiliated with the PORTFOL program, I cannot thank you enough!
The program itself is a proficient tool that does so much in assisting me with my entire loan portfolio and the myriad of parts involved in the lending and recording process.  I think we all know the numerous moving parts involved with our area of work; numbers aren't negotiable, deadlines are to be met, and terms are supposed to be agreed upon;  add in the human element and 'circumstances' and well, we know how that can go….
"This is where the entire staff lends themselves to the improvement of the software program itself and more importantly, to us, the people who use it.
"Portfol has been created and improved upon by individuals who KNOW what the user needs.  They understand the vantage points of lender, client, recorder and the ever-present governmental reporting aspect.  They listen to the subscriber and value their opinion in regard to the 'practical application to the theory.'
"In addition, the personalization of the staff to assist and guide are beyond description.
"I personally, have been helped through a variety of scenarios from the Portfol staff.  I work in a small, non-profit office with no colleagues other than the administrator.  From afar, the Portfol Staff have become my support and 'virtual' co-workers.  They have shared their wealth of experience and exuded tremendous patience in order for my understanding to be complete, and my practices successful.  Regardless of how many times you inquire their help, repeat the same question, or give them a program-specific issue, they have NEVER made me feel as if I was impeding upon their time or skill-set.
"My 'cyber co-workers' has also been expanded due to attending a Portfol conference.  The individuals that I was given the opportunity to meet, have graciously shared their time and experiences with me as well.  Long after the conference came to a close, the help and communication from these talented people remains.
"Simply stated, I am in great appreciation of the Portfol program and the number of features it has to make my work so stream-line.  The software reflects REAL tools that significantly assist with executing my job.  This is significant as a result of the PEOPLE behind it, who look at all the phases for a successful outcome.
"Thanks to all of you!!!"
– Kathleen  (Kitty) Sawyer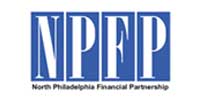 NORTH PHILADELPHIA FINANCIAL PARTNERSHIP
North Philadelphia Financial Partnership, a community lending institution, purchased Portfol in December 2000. Since that time, I have found the system to be user friendly, accurate, dependable and flexible. PIDC's Portfolio Management System continues to offer new features, which have kept pace with our growing number of products and services.
– Margaret A. Cobb
Executive Director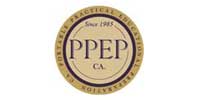 PORTABLE PRACTICAL EDUCATION PREPARATION, INC.
"Portfol is an answer to my prayers. For many years, PMHDC struggled to get good information from other software. Portfol is GREEEEEAT!"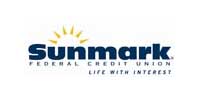 SUNMARK FEDERAL CREDIT UNION
"The Portfol staff has been great with every question or problem I come up with, and I am very appreciative of that as it makes things on our end easier! They are a pleasure to work with!"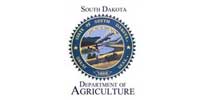 SOUTH DAKOTA DEPARTMENT OF AGRICULTURE
"We have been using Portfol for just over one year and are very pleased. It has been an easy system to learn. It was an easy task to import our prior system's accounting transactions. The staff are easy to talk to, supportive, and can explain Portfol at your level of proficiency. The standard reports make month ending closing and reconciliation effortless."
– Paula Gregg
Grant & Loan Specialist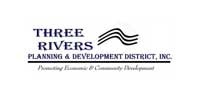 THREE RIVERS PLANNING AND DEVELOPMENT DISTRICT, INC.
"Three Rivers Planning and Development District, Inc. became a Portfol user in May 2004. During this time we have been very pleased with the performance and features of the system. The change to this system was like coming out of the "dark ages" when compared to our prior software system. Portfol is like having your entire loan file right at your fingertips! The Portfol staff is to be commended for developing this system and for providing excellent technical assistance."
– Mitch Montgomery
Loan Division Director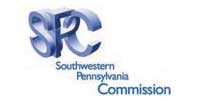 SOUTHWESTERN PENNSYLVANIA COMMISSION
Regarding generating the EDA Semi-Annual Report:
"This was by far the easiest report I have ever had to complete. I expected to spend hours on this. I basically only needed to fill in information on the Additional Info page and Portfol did the rest. I'm very much impressed."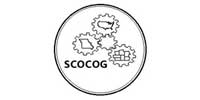 SOUTH CENTRAL OZARK COUNCIL OF GOVERNMENTS
"We have really gotten used to Portfol and like all of the things that it allows us to do. By using this system we have been able to bring past due under control and track collateral and insurance (2 big things in our portfolio). We have grown considerably over the last 4 years, thanks again for all your help and assistance."
– C. Kyle Walker
RLF Manager / Project Manager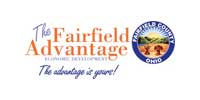 FAIRFIELD COUNTY ECONOMIC DEVELOPMENT
"Having done software design at a previous job, I appreciate the documentation and support offered by the staff. Their team operates in a timely manner when questions are pressing. They have been a real lifeline for me as I delve more deeply into the user options of Portfol."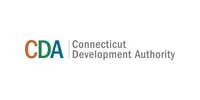 CONNECTICUT DEVELOPMENT AUTHORITY
Posting payments is easy and straightforward. The reports that can be generated are so useful that you can satisfy most user's requests without having to do an off-line report or creating a spreadsheet.
I like the security controls, and with the audit trail we can see every change that has ever been made.
– Archana Ahuja
Systems Developer